Great British Sewing Bee Game
Want to play a game? And not just any game, but a Great British Sewing Bee game!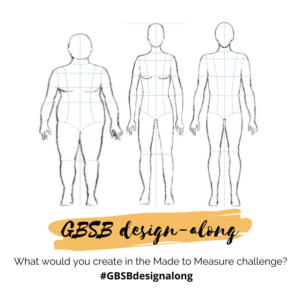 My favourite of the show's three challenges is 'Made to Measure' when the bees design, make and fit a garment inspired by a weekly theme. Seeing their makes always gets me feeling creative so I thought… why don't we join in?

Introducing the GBSB Design-along! Show us what you'd do for the Made to Measure challenge. To play along, head over to Instagram and:
Screenshot your favourite croquis (sketch of a body) from this post or my stories. You could also use your own.

During or after the GBSB episode, use Instagram's tools (GIFs, drawing etc) to design your garment based on that week's Made to Measure challenge theme. Anything from an intricate artwork to a rough scribble is perfect. You could also draw yours on paper and take a photo of it.

Share your design as a story or grid post with #GBSBdesignalong so we can all have a peek
If you fancy a laugh, a creative boost and some inspiration from fellow makers, head over to Instagram during and after each Sewing Bee episode to join the fun.
You can find out more here.