Growing Clothes: from seeds to 'crop top' in an urban garden
What's this all about?
I'm attempting to grow my own clothes in an urban garden. I'm hoping to start with a handful of seeds and end up with a 'crop top'. (Pun wholeheartedly intended with credit to my brother)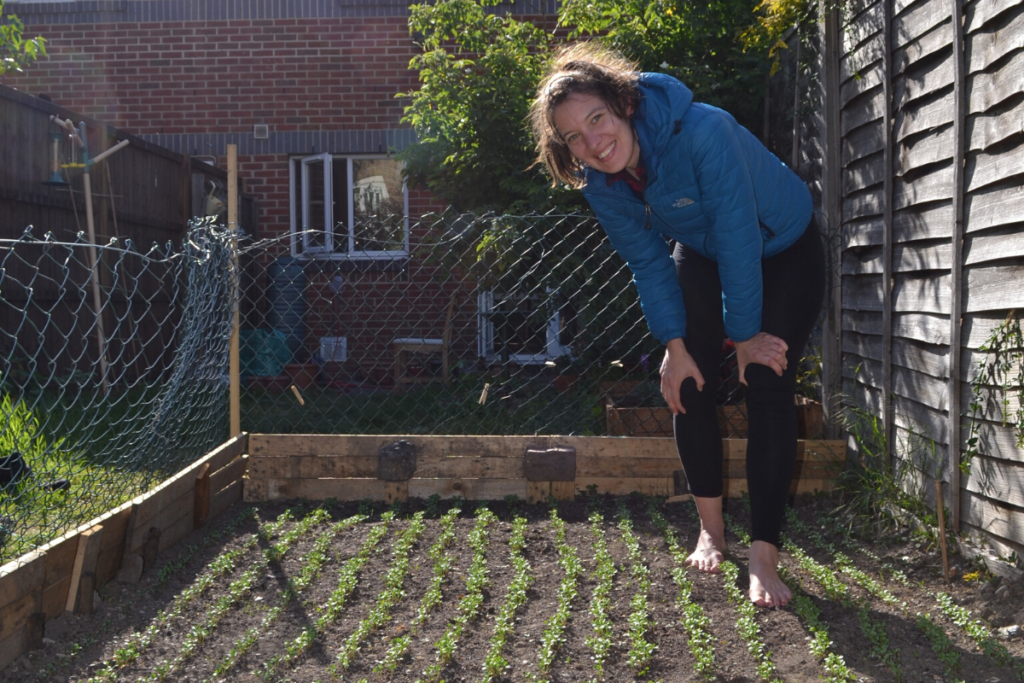 Based in London, the plan is to use a small plot of ex-factory, rubble-filled garden to grow flax, produce linen and sew it into a garment. I'll be embracing the slowest of slow-fashion, valuing every precious home-grown fibre and sharing the process, warts and all.
If you'd like to join the journey – and, honestly, who knows where we'll end up and what will happen along the way – please do! I'll be posting updates on this website and on Instagram.
But… why?
It's my attempt to embrace the slowest of slow fashion, appreciate every fibre, and learn a lot along the way. It taps into topics that I think are really interesting: sustainability, slow-fashion, self-sufficiency, urban biodiversity and more. Plus, a small silver lining of lockdown is being at home more to gaze at tend to my flax.
It should be entertaining: I'm a novice gardener and have spent far too much time carrying the neighbour's cat off my flax plot and overcoming other unforeseen hurdles.
What's next?
The flax was sown at the end of April and started flowering towards the end of June. It takes about 100 days to grow. Then it'll be harvested and the processing will begin. That'll take a few more months (if it works!). So there's plenty of time for a bit of excitement along the way.